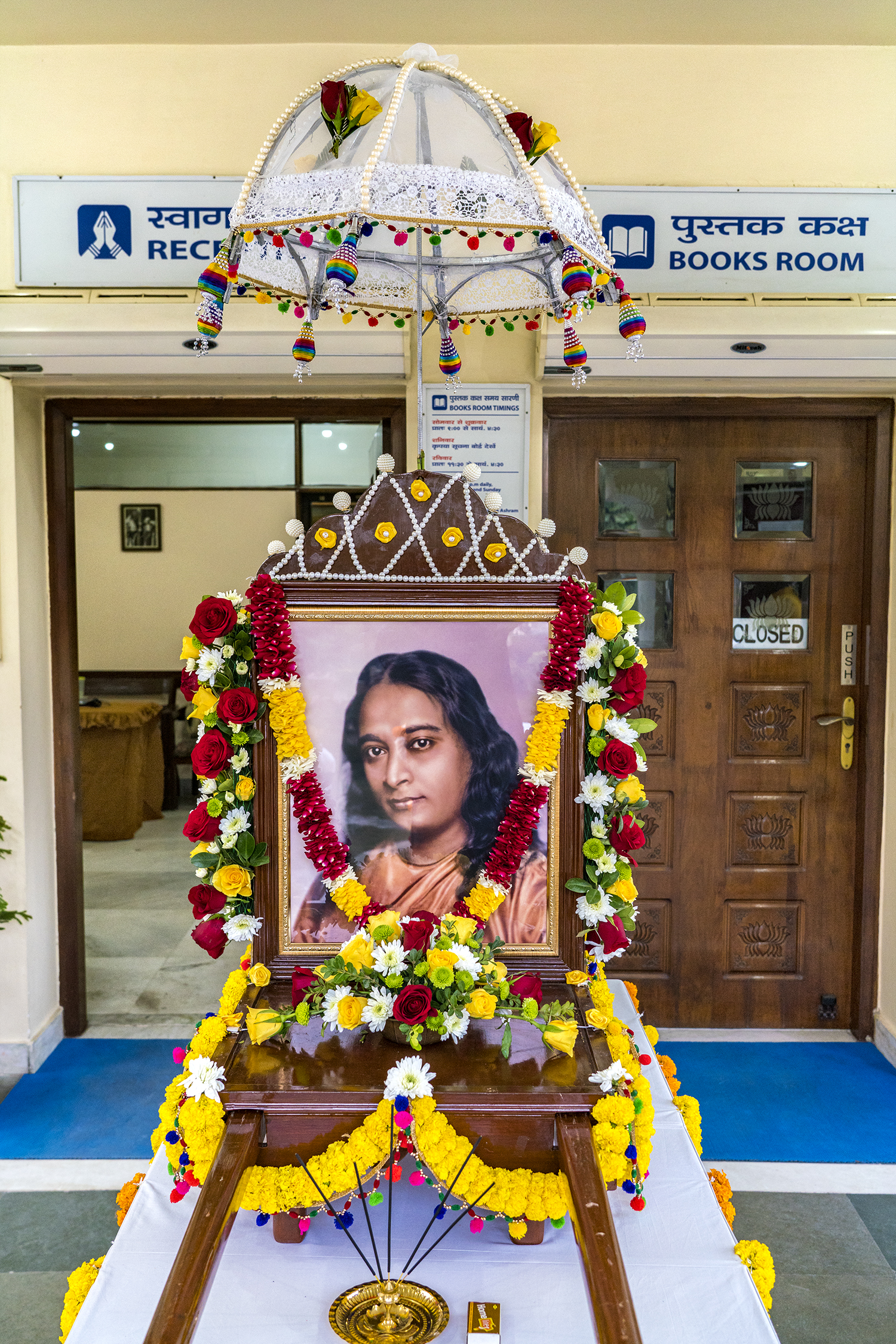 The Avirbhav Divas of Gurudeva Sri Sri Paramahansa Yogananda celebrated on January 5, 2020, was marked with day-long celebrations at YSS Noida Ashram – which included group meditations, prabhat feri, narayan seva, satsanga, kirtans, pushpanjali, and Guru Langar.
Nearly 200 devotees attended morning meditation which was followed by the prabhat feri. Guruji's palki (palanquin) decorated with floral arrangement was carried by YSS sannyasis and over 300 devotees around the ashram grounds singing kirtans and chanting interspersed by jaikaras of the YSS line of Gurus.
The second main activity of Janmotsav day was the Narayan Seva organised just outside the main gate of the Ashram. Swami Hiteshananda inaugurated the event with prayer to Gurudeva. People from the neighbhourhood lined up to receive prasad. Monks and devotees took turns serving the prasad. Nearly 1300 people were served.
The concluding event of the day was held in the Auditorium. Nearly 1000 devotees from Delhi, Gurugram, and Noida joined this evening progamme which was led by Swami Vasudevananda. It included chanting, group meditation, and arati followed by the pushpanjali during which devotees step forward to offer their respects to the Guru by offering flowers. Swamiji sang Cosmic Chants and kirtans during pushpanjali and the devotees joined in this reverential chanting. Devotees received prasad from Swamis Hiteshananda and Nishthananda, followed by Guru Langar at the end of the programme.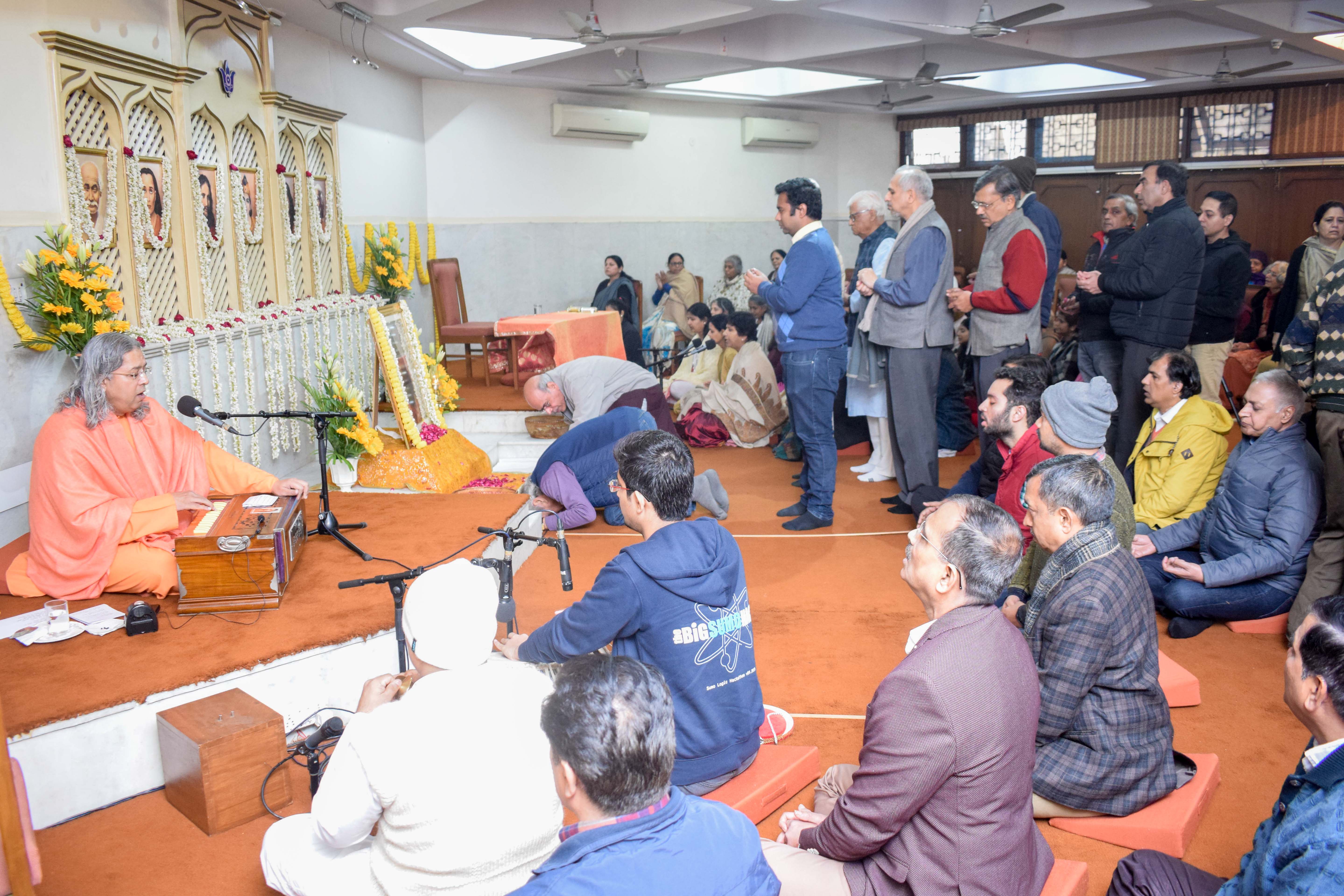 As a part of Avirbhav Divas celebrations, a six-hour meditation was conducted by Swami Nishthananda and Brahmachari Sheelananda, on the following Sunday, January 12, 2020 from 11 am to 5 pm. Nearly 100 devotees participated in these sessions.
Dhyana Kendra - Gurugram
Guruji's Avirbhav Divas was also celebrated at YSS Dhyana Kendra – Gurugram on January 5, with prabhat feri, followed by Energization Exercises and group meditation. The guests were served breakfast after the morning programme. Later, from 10 am to 12 noon, devotees conducted group meditation and pushpanjali. This was followed by Guru Langar and Narayan Seva. Around 200 devotees attended the programme. During Narayan Seva, food packets were distributed to 150 underprivileged people living in the vicinity.
Similar programmes were also held at Delhi Dhyana Kendra.
---